TRADITIONAL THAI MASSAGE
An ancient treatment for body and mind, Traditional Thai Massage helps keep your energy flow through your body, improve your flexibility and put your mind at ease.
With a combination of various traditional techniques, you will be stretched and removed from any muscle pain. You will once again feel like a new person.
30mins $35
60mins $60
90mins $90
AROMATHERAPY OIL MASSAGE / SWEDISH MASSAGE
A scented massage which brings you a total state of relaxation with the combination of essential oils and smooth hand movements from our therapist on your body, you will be at ease and relaxed like you have never been before.
30mins $55
60mins $80
90mins $120
BODY SCRUB AND MOISTURISE
When your skin needs to be renewed, our body scrub is the answer that you are looking for your skin will be brightened and smooth. The scrub will exfoliate your body and get rid of your tired look and leave you looking and feeling refreshed.
45mins $80
60mins $100
90mins $140
FOOT REFLEXOLOGY AND DETOX FOOT SPA

Your feet tell many stories about you, they are a map to your body. Each point on your feet is connected to an organ inside your body. Foot reflexology helps your body to perform effectively and better from inside out. It also removes any blockages to allow blood to circulate through the entire body and boost your energy levels.

30mins $39 60mins $65 90mins $90

DETOX FOOT SPA

20mins $20 40mins $35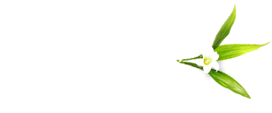 TRADITIONAL THAI MASSAGE +
FOOT REFLEXOLOGY
AND DETOX FOOT SPA

60mins $65 90mins $95

AROMATHERAPY OIL MASSAGE / SWEDISH MASSAGE +
FOOT REFLEXOLOGY AND
DETOX FOOT SPA

60mins $85 90mins $125

BODY SCRUB + AROMATHERAPY OIL MASSAGE / SWEDISH MASSAGE

60mins $100 90mins $135
Gift Vouchers are now available ONLINE & IN STORE
Health Fund Rebate Available

Strictly Non-sexual Service


Australian Health Management (AHM), Australian Regional Health Group (ARHG), CBHS Health Fund Limited (CBHS), HCF, NIB
BUPA, MBF, HBA, Health Cover Direct, AXA, NRMA, SGIO, SGIC, St Georges Health, ANZ Health and Mutual Community
Rebates are available for your Remedial Massage at SoulCentral Thai Massage. Please also note that NOT all health funds can provide rebates on Remedial Massage; so please check with your health fund provider for the treatments you can claim and associated limits - you may also contact us before commencing any treatments and consultations.